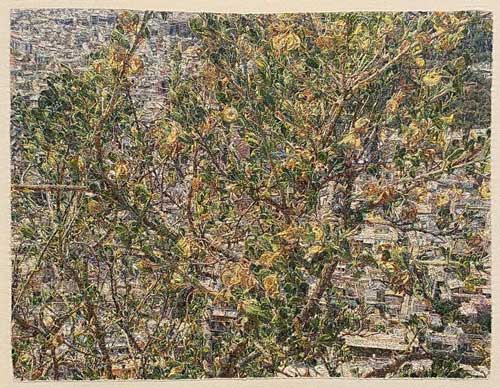 My embroidery work is a personal language that I have developed as a result of my search for new means of expression. I regard it as a painting and use the knowledge and tools I have acquired as a realistic painter. The needle takes the role of the paintbrush and the threads are used as the paint itself.
Each work takes months to complete.
My choose my subject matter from photographs I take. The images are transferred onto the canvas as a meticulous drawing. Once the image is laid out on to the fabric, the embroidery work starts. While I try to stick to the original image, I also take it into a new, more liberated and expressive realm.
My technique corresponds to an ancient tradition, but the free-spirited stitches I use don't comply with the old rules of embroidery. The contemporary images drift towards the abstract and fold into them the agent-medium, the photography. The resulting work is detached from the common context and asks the viewer to create a hybrid between a combination of past techniques and a contemporary realistic painting.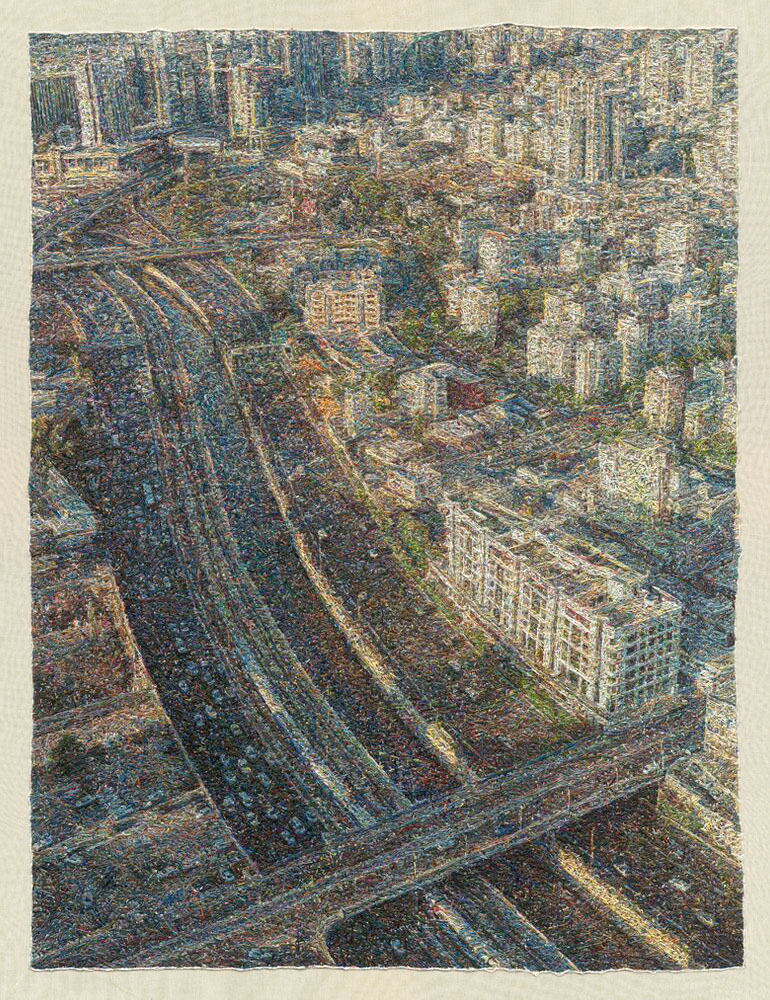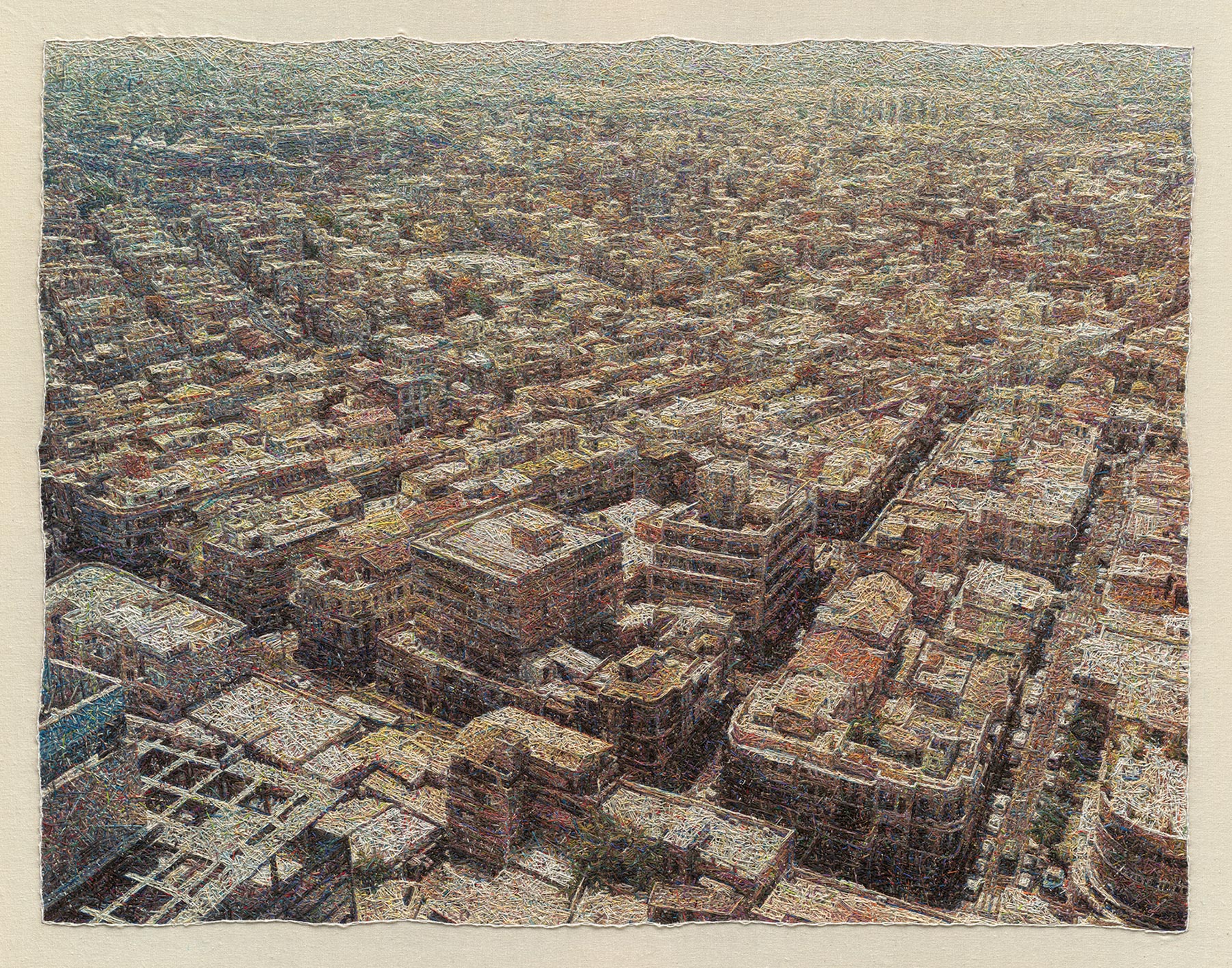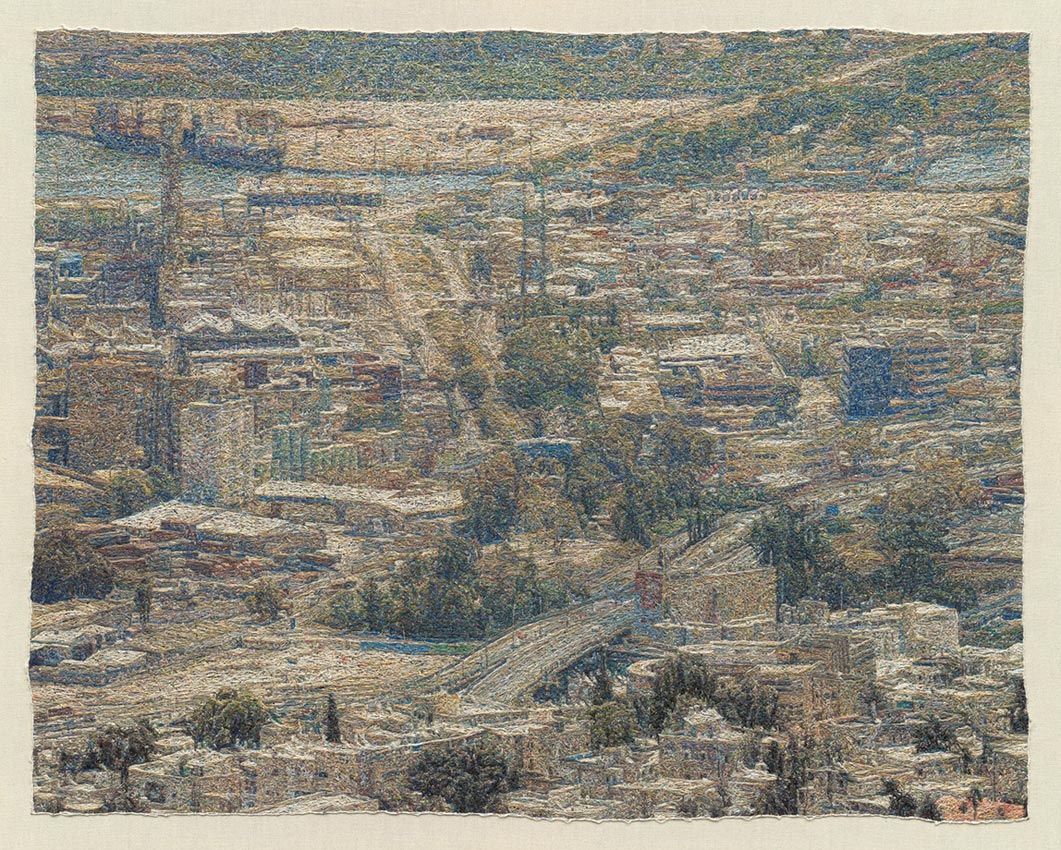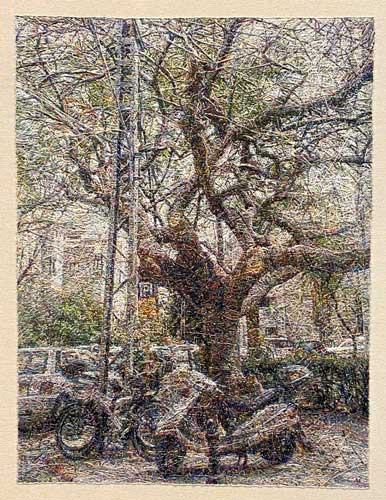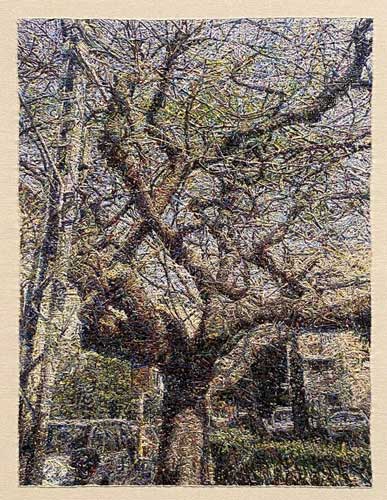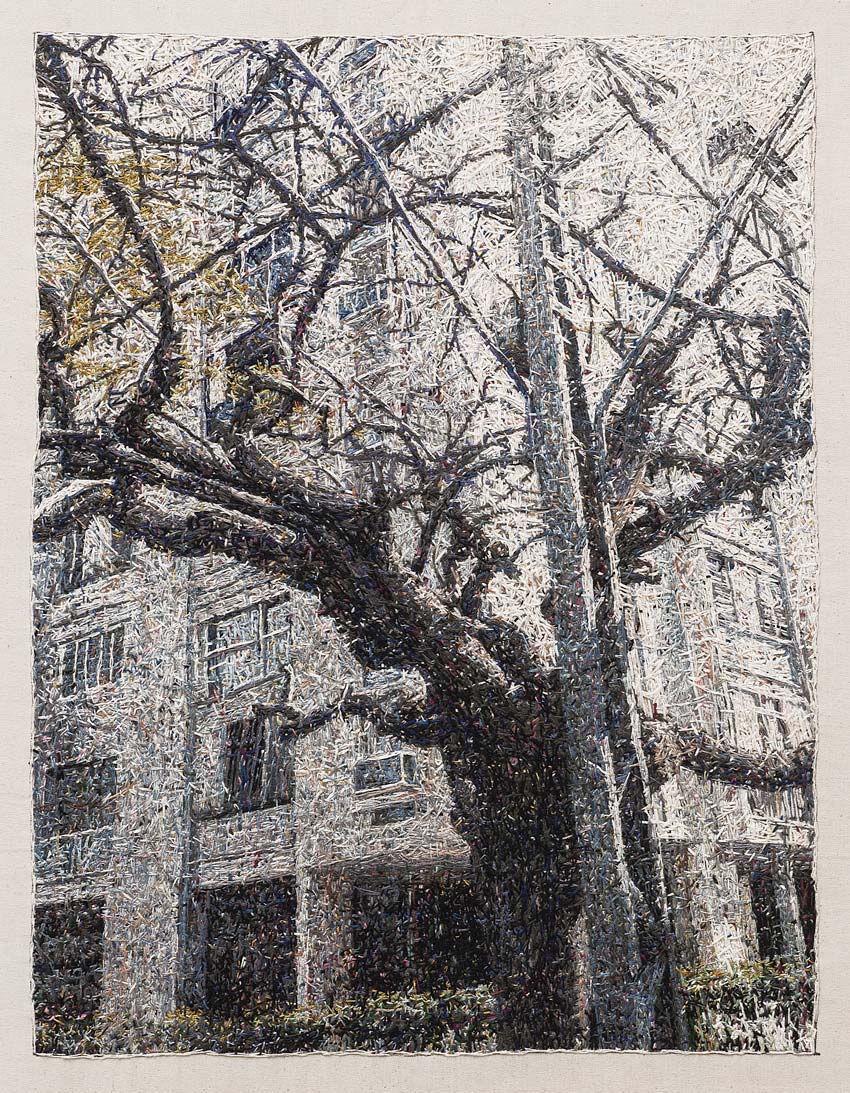 Arnon St. Tree 1
, 2011
45/35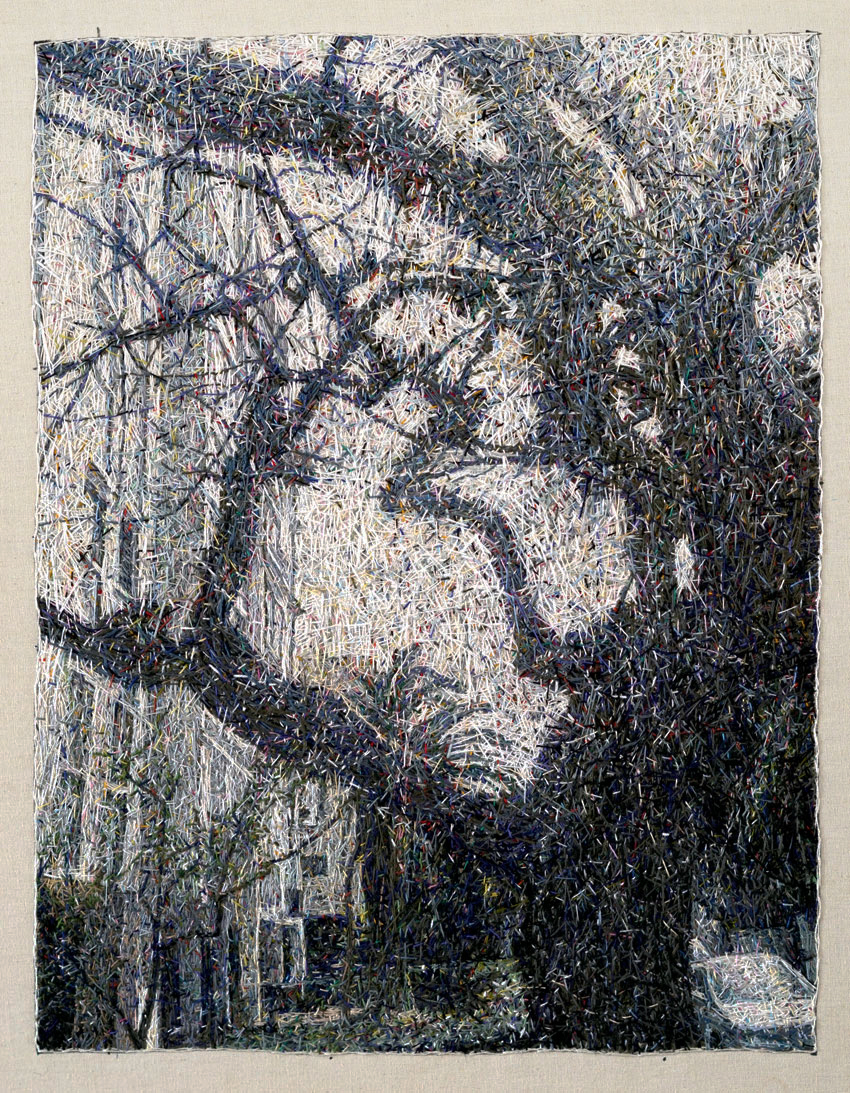 Arnon St. Tree 2
, 2011
45/35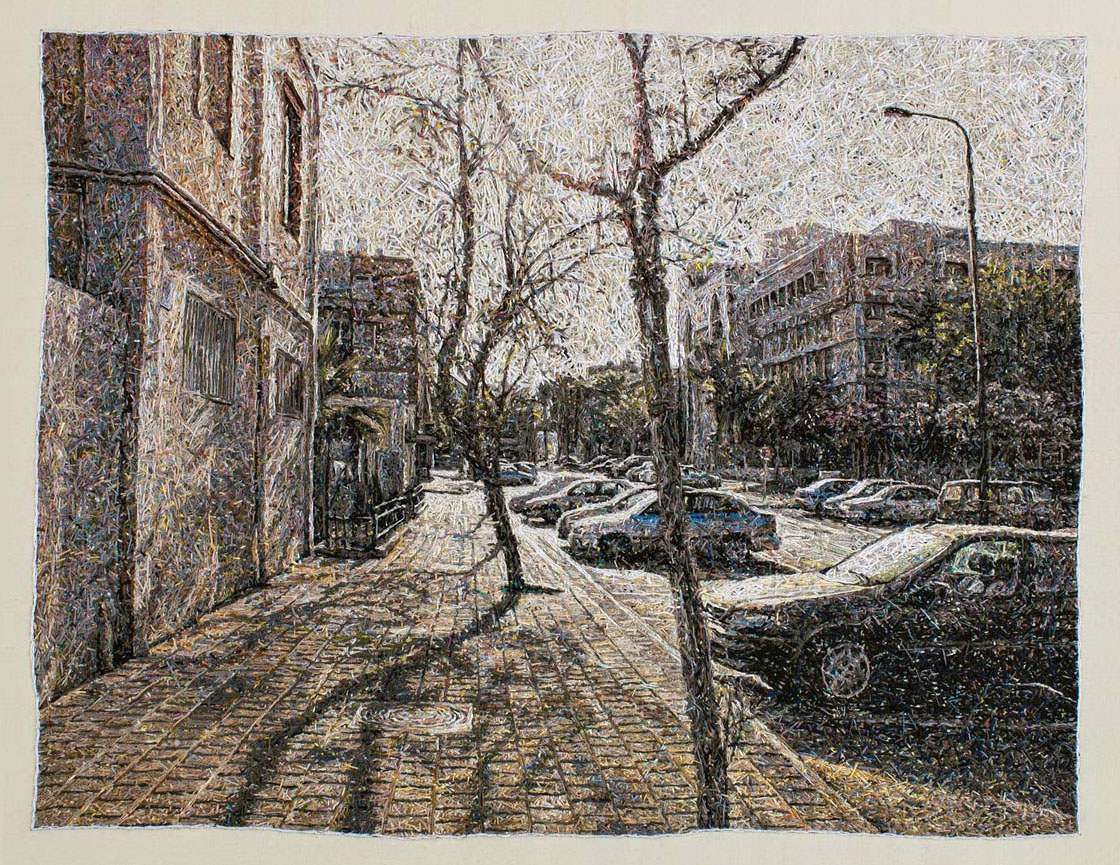 Adjacent to Bloomfield Stadium
, 2013
45/35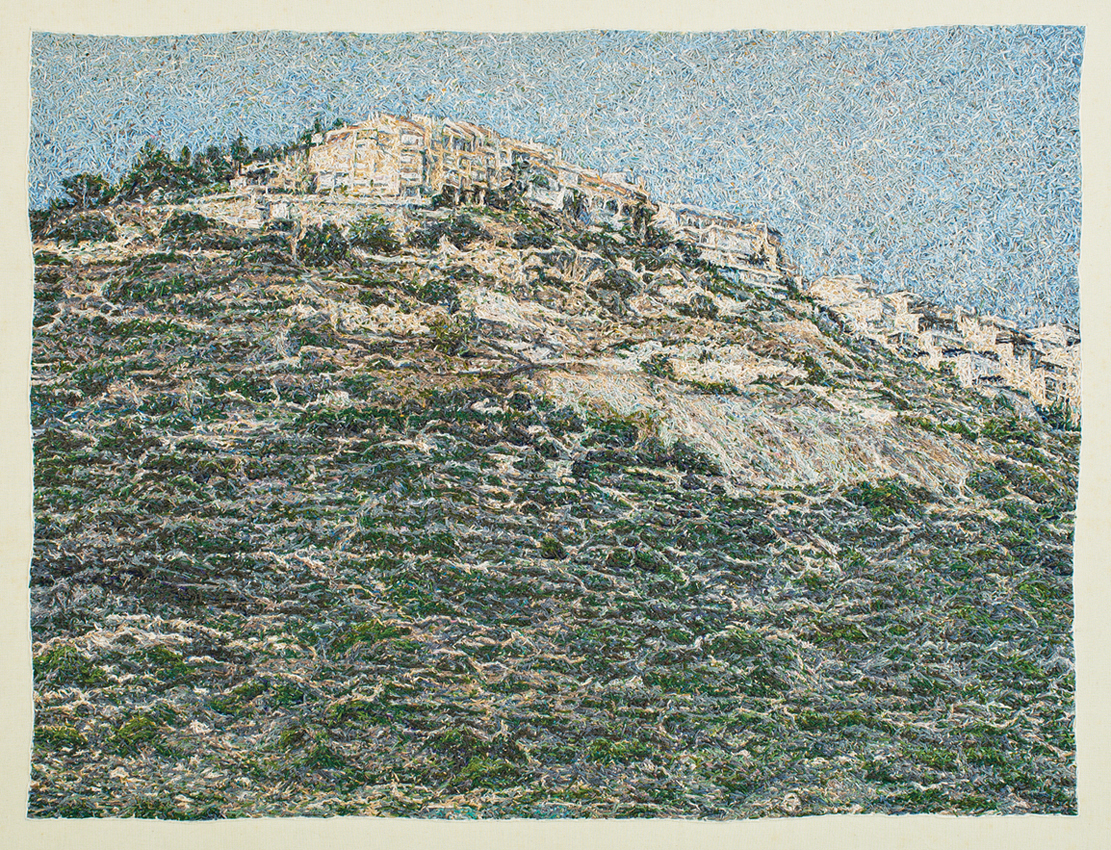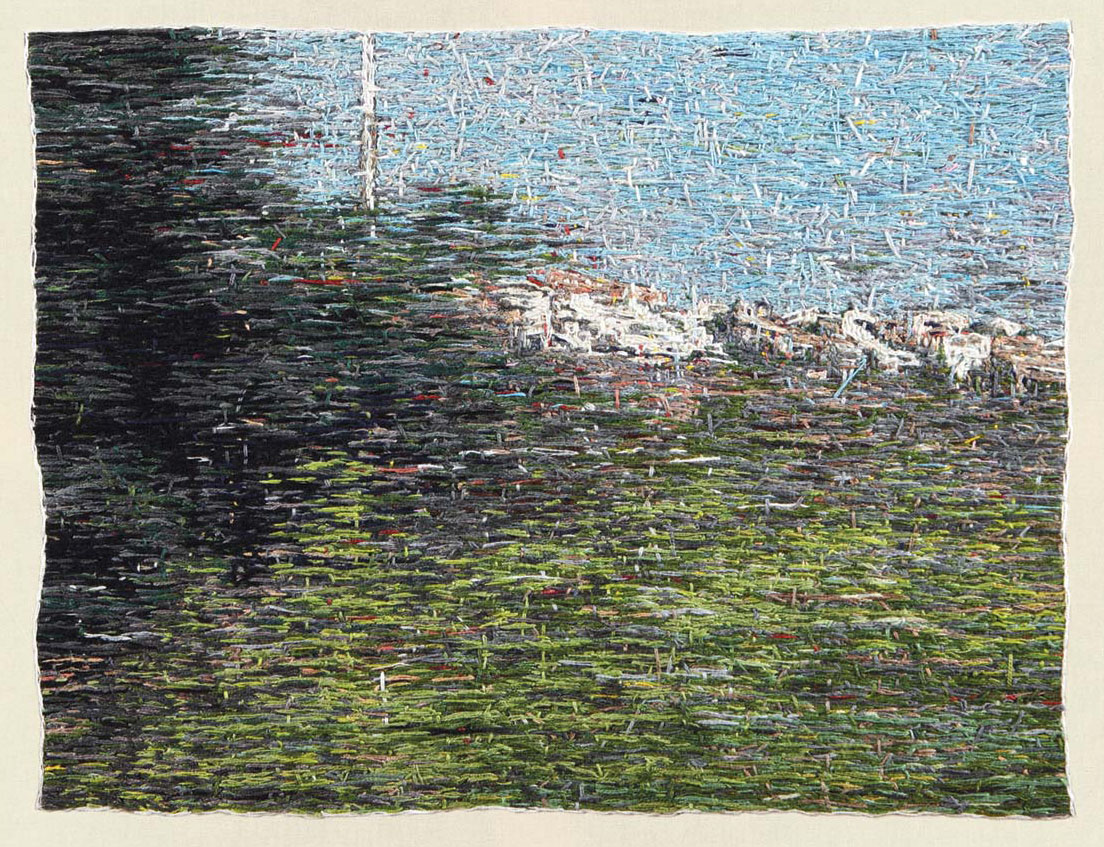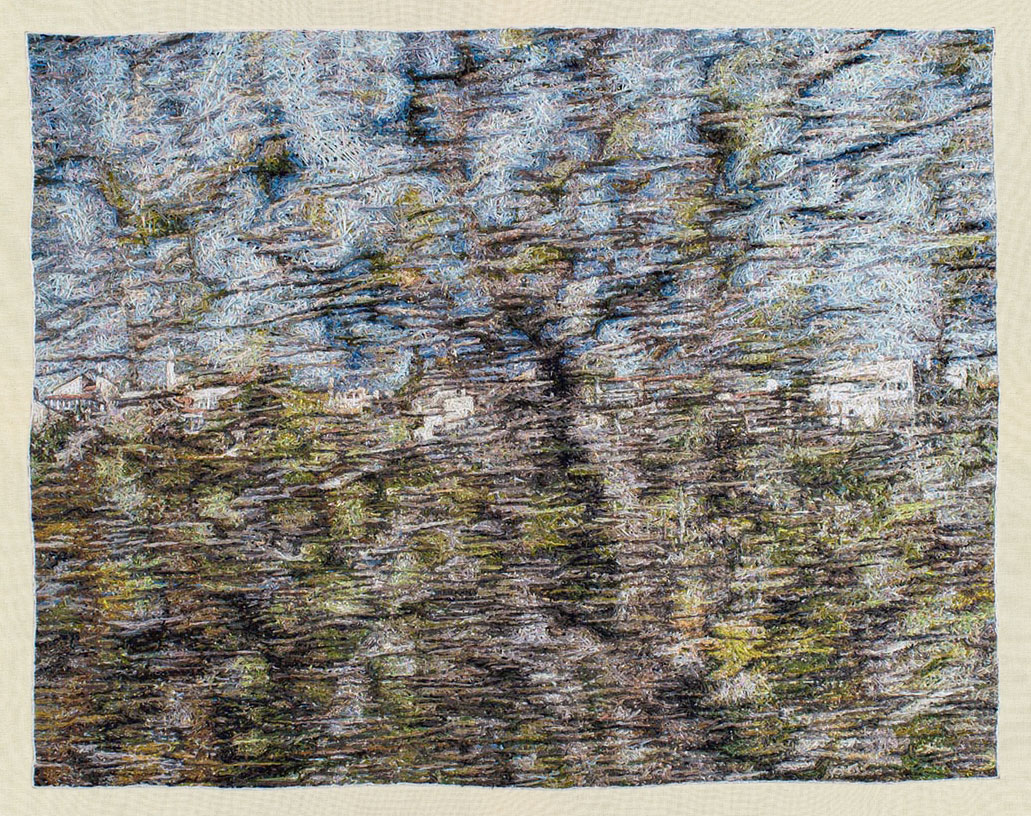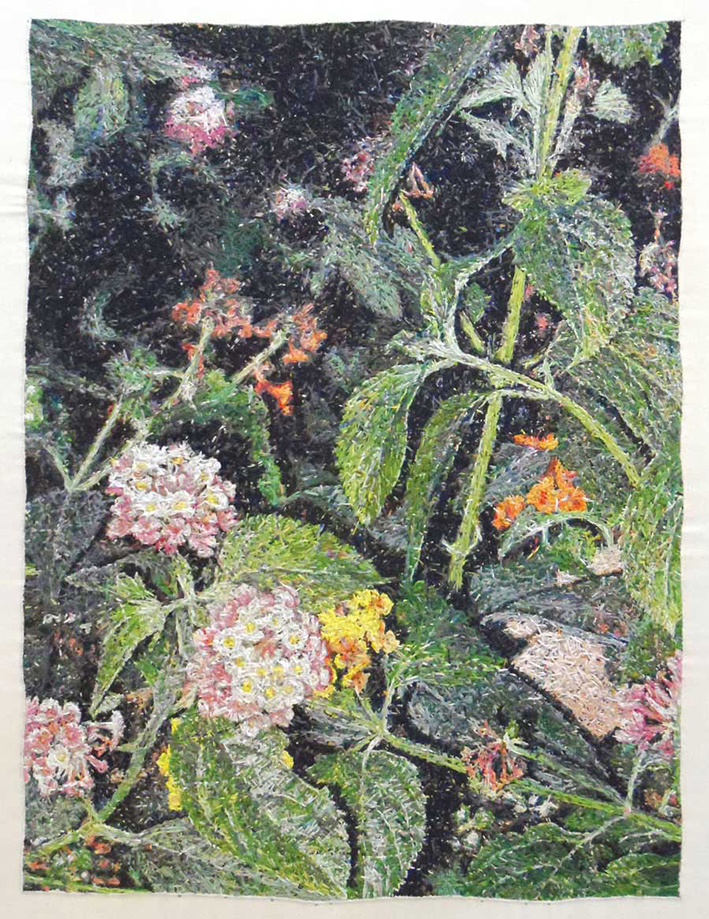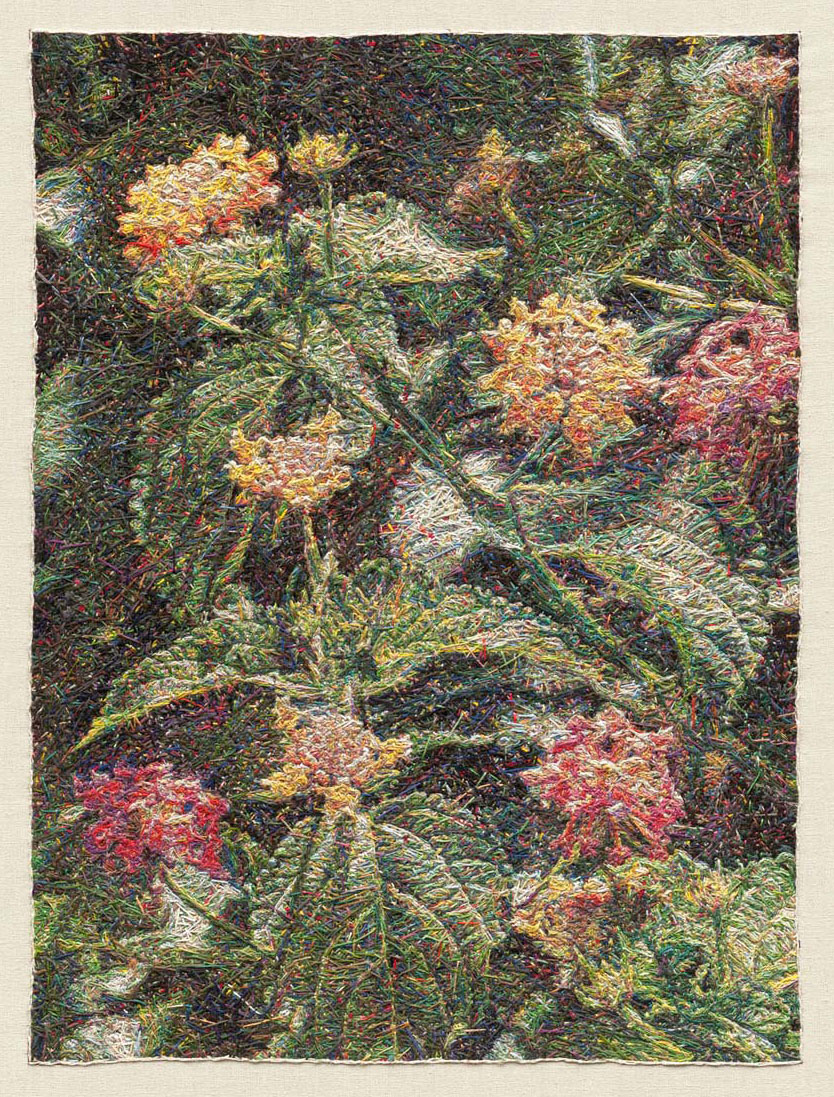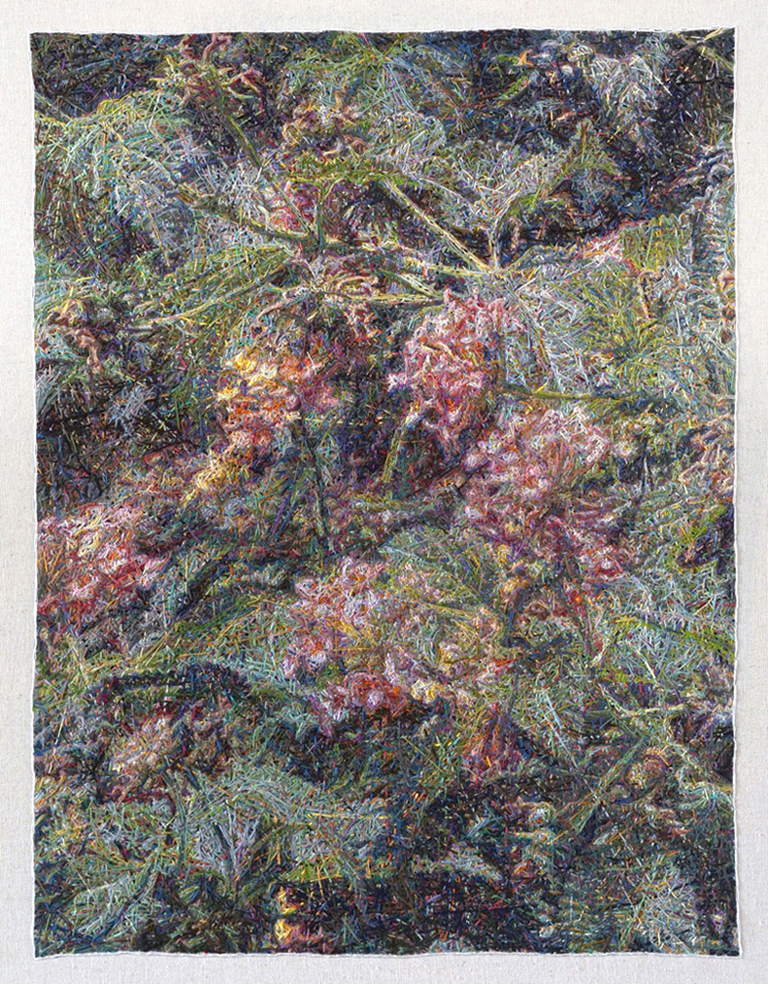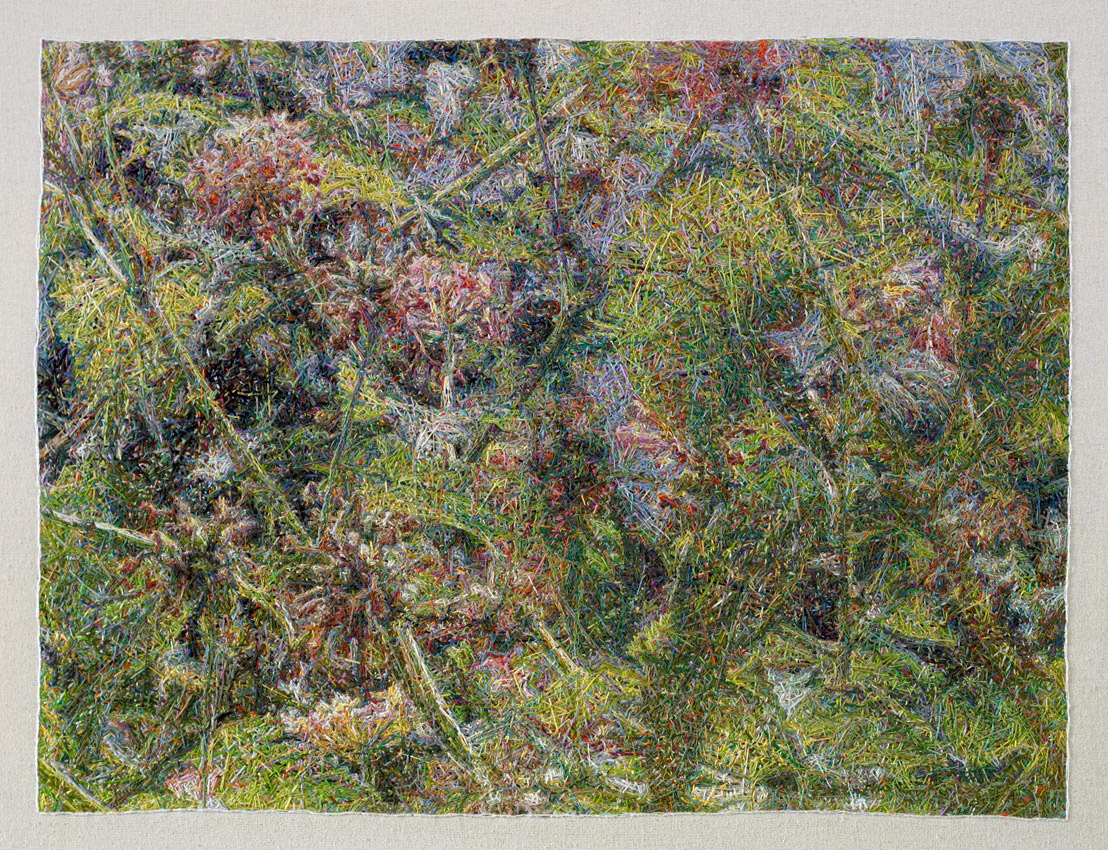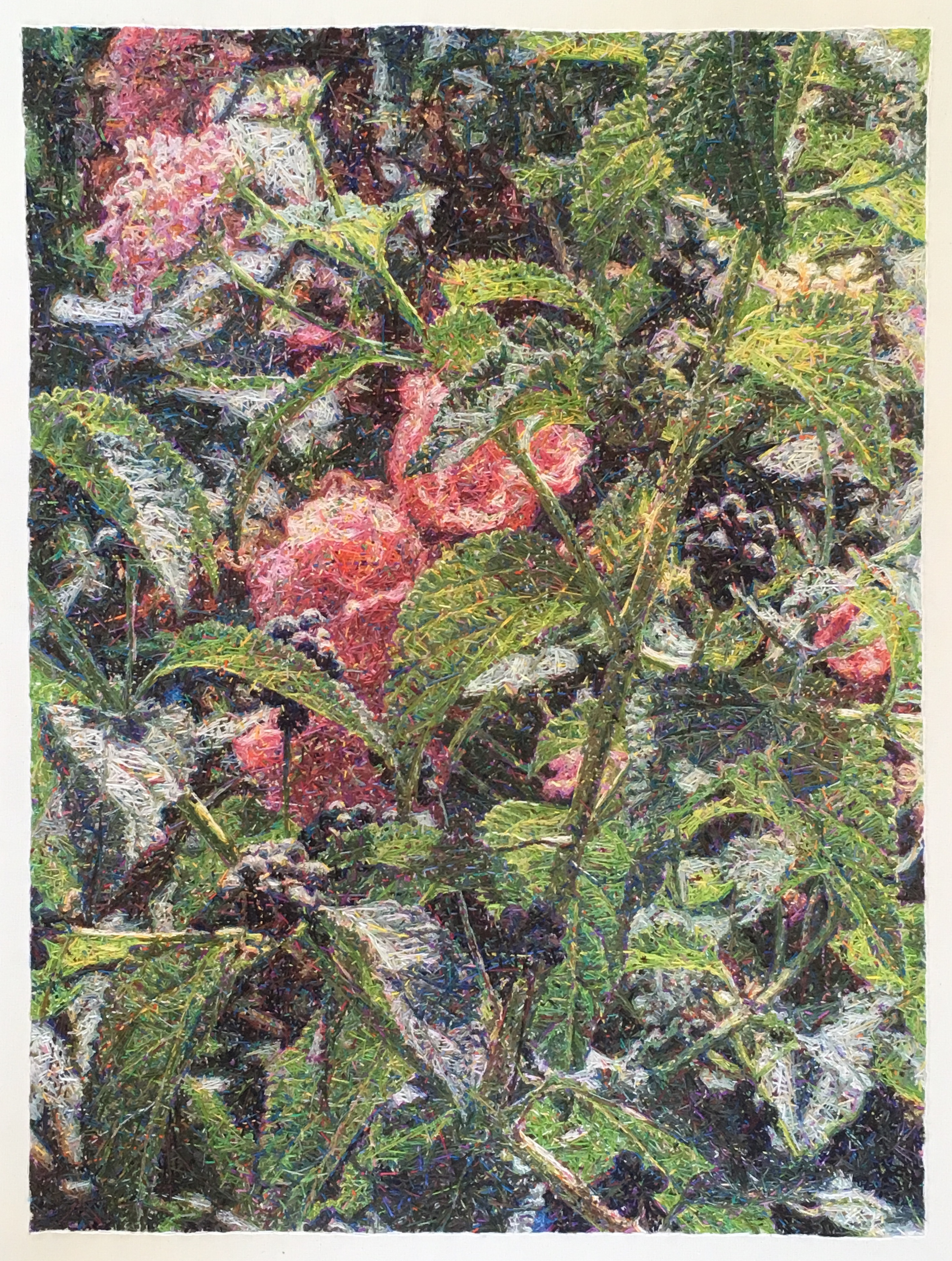 GL (Great Lantana)
, 2018-20
94/70